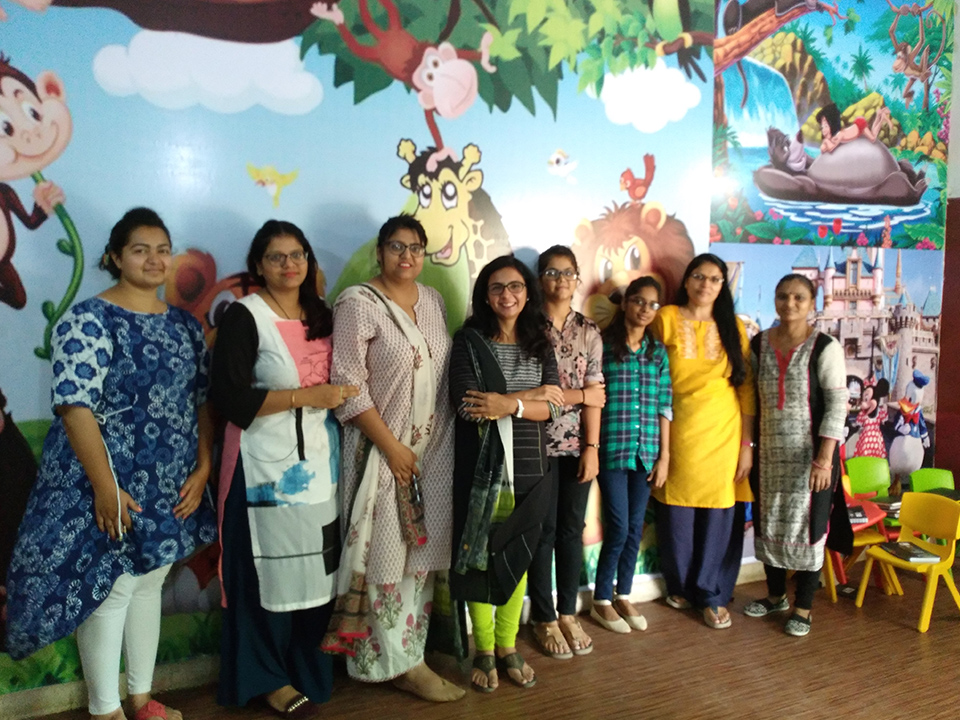 Parenting Workshops
We have conducted workshops for multiple schools across the country such as Kangaroo Kids, Serra International, Mother Pride, Billabong High International School, Hello Kids (Gorwa) etc.
One of the biggest accomplishments in life can be raising a happy, healthy human being. While raising a child certainly brings unbeatable pleasure, it also brings seemingly insurmountable obstacles and confusion. We are here to offer a helping hand to those looking for direction. Parenting workshops provide a foundation to begin creating or rebuilding a loving, authentic relationship with your child.
Children inherently look to parents as role models, of aspirations of their own future. Stepping up to this plate can be scary, even difficult at times, and extremely rewarding when we have put forth our best effort. Enrolling in these parenting workshops fortifies that effort.
Each Parent Education Workshop is customized for children of different ages, but every Positive Parenting class will cover some core effective parenting techniques, including but not limited to:
How to communicate with your kids so that they listen

Positive Discipline – Handling Tantrums and Public Meltdowns

Handling Fussy Eaters

Engaging Cooperation

How to handle Bullying

How to handle Peer Pressure
We provide support to build parenting skills that help parents to discipline kids from toddlers to teens as well as to encourage children and adolescents to feel positive about themselves and to become the winners they were meant to be. Lots of practical solutions for parents as well as tips for improving communication, building positive relationships and other useful parenting skills are provided.
Workshops for Children
We conduct innovative, interactive and exciting workshops for children of all age groups. We cover a wide variety of topics ranging from increasing focus in studies, developing confidence, how to handle stress related to exams , how to improve your public speaking skills and overall personality grooming. We conduct customized programmes for safety of kids, introduction of good touch and bad touch.
The methodology of training adopted in all workshops is experiential learning with active involvement of participants rather than lecturing, thus making the workshop livelier as well as making the learning easily implementable post workshop. Lot of role plays and case scenarios and discussions are used to make the training interactive